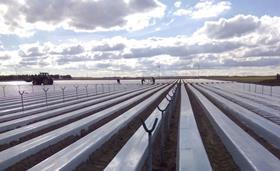 Soft fruit suppliers in Huelva are warning that falling sales and a shortage of workers could have repercussions for next season as well as this one.
As the strawberry campaign easing into its final weeks and the blueberry season just getting underway, companies are dealing with a slump in demand as well as a lack of pickers because of the restrictions introduced to tackle the coronavirus crisis.
"There is a problem with workers, mainly from Morocco but also from other countries such as Romania, who because of border closures, have not been able to enter the country in these last two weeks," Iván Leache, managing director of BerryWorld Spain told Fruitnet.
"On the demand side, berry sales have fallen a lot in Europe but we hope that people will revert to more normal buying habits and continue to choose berries that are so good for health."
Hans Liekens of Fall Creek Farm & Nursery said the pandemic has not affected the company's office and nursery operations, as it employs mainly local people.
But he confirmed that some of his Spanish customers are experiencing significant difficulties in harvesting their strawberries and that the problem is likely to run into the new blueberry season.
"Blueberry harvesting is just starting and the first whispers we're hearing is that retailers are asking for better quality, mainly because there is more risk of cargo getting delayed if borders close and fruit may have to be stored for longer than usual," he said.
"Prices are still ok but retailers are charging a higher mark up due to transport risks."
Jaime Zaforas of Freson de Palos, the biggest strawberry supplier in Europe, told Fruitnet that the fall in demand is "concerning".
"We are maintaining our daily activity and sending out a quality product," he said. "We have implemented all the necessary security measures, and while transport restrictions are making it more difficult to get workers to farms, we are solving these challenges every day.
"Who knows what will happen in the coming weeks – we live day-by-day and with all the optimism that we can find in such a situation.
With sales down by an estimated 50 per cent compared to the same point last season, soft fruit association Freshuelva has warned that losses sustained during the present campaign will curb growers' ability to plant, grow and harvest berries in the future.
The association is urging the regional and national governments to adopt a series of measures to meet the additional costs incurred during the pandemic and safeguard jobs. These include activating exceptional measures under the Common Market Organisation, better access to credit and tax breaks.