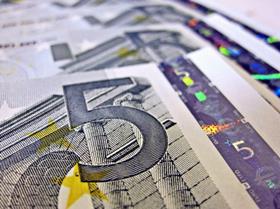 Spain's fresh produce exports rose in value and remained steady in volume during 2020, according to the country's fresh produce association Fepex.
An estimate showed that the country's overall fresh produce exports increased 5 per cent to €14.2bn, with volumes relatively stable at 13.5m tonnes.
'A year closes in which fruit and vegetable production and export was revealed as an essential activity during confinement, in which competition from third countries intensified and in which a post-Brexit agreement was concluded that will govern future relations with the UK, the third-largest destination for Spanish sales,' Fepex highlighted.
Of the €14.2bn of fresh produce exported in 2020, €8.1bn came from fresh fruit sales and €6.1bn came from vegetables.
Despite the growth in value, which Fepex said highlighted the 'great diversity' of the country's products, the group also noted that the past 12 months had seen 'uneven behavior' of different campaigns and strong price volatility.
In terms of consumption, Covid-19 and subsequent lockdown periods boosted demand for fresh produce in Spanish households, Fepex confirmed, with consumption growing by 13 per cent in March, 40 per cent in April, 22 per cent in May and 11 per cent in June.

'Concern over the delay in the post-Brexit agreement with the UK has been very present in 2020,' the group continued. 'Finally, the agreement reached on Christmas Eve will avoid tariffs, but will not avoid the new formalities and customs controls that will mean that the UK leaves the EU permanently on 1 January.'

Fepex also pointed to 'increasing and continuous competition from imports from third countries' as another highlight of 2020.
'Fepex considers that one of the challenges for 2021 is that a fairer commercial policy is applied and that it corrects the unfair competition that community productions currently suffer, as well as the application of measures to improve competitiveness in accordance with the challenge that raises the globalisation of the community market, which represents a majority percentage of the sector's turnover.'