Ailimpo has released its forecast for the 2023/24 lemon and grapefruit seasons
Spain's 2023/24 lemon production is expected to climb 34 per cent on the previous year, according to the seasonal forecast from Ailimpo.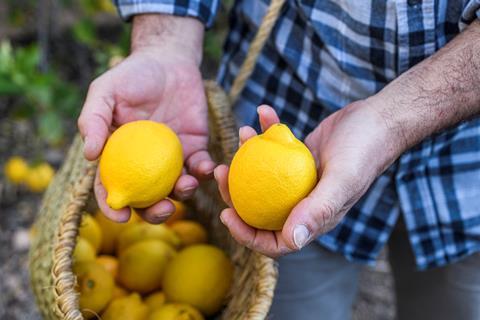 Volumes are set to climb to 1.365m tonnes, up from the provisional final total of 1.018m tonnes recorded in 2022/23, which turned out to be the lowest crop in a decade.
For 2023/24, Fino volumes are expected to rise 30 per cent to 990,000 tonnes, with Verna numbers up 45 per cent to 375,000 tonnes.
Ailimpo said that Spain's grapefruit crop was pegged at 90,000 tonnes for the coming season, a very slight increase on the previous campaign.