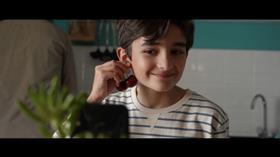 More than 100 Spanish fresh produce companies and associations have joined forces to launch a campaign to promote healthy eating habits and highlight the variety of national fruit and vegetable production.
The 'Live Healthily. Fruits and Vegetables' campaign seeks to convey the message that fruit and vegetables are an ally in difficult times, forming the basis of a healthy diet that can help prevent disease.
It will feature, TV ads, radio spots and various social media actions, and a website (https://lasfrutasyverduras.es) with news, tips and recipes. There is also a video highlighting the importance of family, health and fruit and vegetables.
The logo, which combines different hearts and colours, represents the wide range of fruit and vegetables grown in Spain.
Fepex, who is coordinating the privately-financed campaign, said one of the key aims of the initiative is to convey wants to highlight the diversity and strength of the Spanish offer.
"We have many fruits and vegetables, with large volumes of production and exports and with the capacity to supply all kinds of clients and markets," the association said.
"Production extends throughout the national territory, giving us an almost permanent presence in the market."
Spain produces 28m tonnes of fruit and vegetables a year over a total area of 800,000ha, generating direct and indirect employment for more than 400,000 people.
The sector has continued to operate throughout the coronavirus lockdown, keeping national and international markets well supplied with produce.