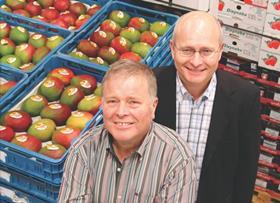 Last week, Belgian importer Special Fruit celebrated its 30th anniversary, or at least it would have done had the Covid-19 crisis not put all such parties on hold for now.
"For the time being," the company announced, "we will have to refer to the memories we have created over the years. But the real cake will hopefully follow very soon."
In response to the pandemic, Special Fruit's management implemented multiple additional precautions to reduce the risk of infection at its affiliates, Special Fruit Belgium, Special Fruit Spain and Berry Packing Services in the Netherlands.
"At Special Fruit, we put your health and that of our employees and families first," the company stated. "Next to that, we will make everyeffort to guarantee an optimal service for our customers and our suppliers."
Measures taken by the company include working from home, social distancing, rearranging shifts to keep contact to a minimum and barring entry to external quality inspectors, visitors and truck drivers.
Regarding product availability, Special Fruit stated that it was doing everything possible to maintain its usual level of service.
"Because there are quite a few restrictions in international air traffic and because of the many measures taken to protect growers in the field, we are confronted with major challenges in order to distribute our products as quickly as possible," the company revealed.
"We do what we can to keep our service at the level you are used to from us," the statement continued. "Special Fruit will provide additional stocks (where applicable) to reduce the potential impact of supply chain disruptions."