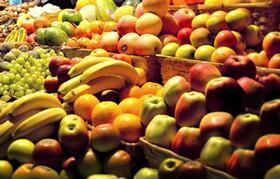 Following the 'unprecedented' impact of Covid-19, the 2020 global food and grocery market is now forecast to reach over US$9.4tn, with an additional US$203bn more than previously anticipated, according to data and analytics company GlobalData.
"Coronavirus has transformed the way consumers across the world are buying groceries, both in terms of the amount being bought and channel choice,' said Thomas Brereton, retail analyst at GlobalData. 'Less/no dining out has meant more people are dedicating time to home cooking (with 43.3 per cent of global consumers stating they are cooking more at home), resulting in much higher sales at supermarkets.
"Covid-19 has also been a catalyst for growth in the online grocery channel, with 28.9 per cent of global consumers now buying groceries more online,' Brereton continued. 'While this will be particularly impactful in countries with a previously low online grocery presence, such as China and India, even countries with a more mature online grocery market will see growth peak substantially.
'For example, in the UK, online grocery retail is expected to grow 25.5 per cent this year – well ahead of the 10.2 per cent growth previously forecast and at a speed not seen since 2009.
Brereton explained that, for all across the food industry, the question was to what extent grocery shopping habits have changed in the long run.
'With most of the additional spend as a result of foodservice spend transference, how quickly restaurants and other food providers can reopen will be key; however, we expect that, for most of the world, demand for such services will remain subdued for much of 2020, and grocers will continue to gain sales as a result,' he added.