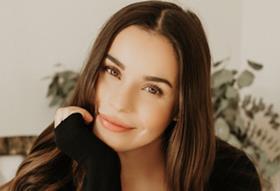 Morgan Maitoza has been appointed Starr Ranch Growers' social media and communications manager
Washington State grower-packer-marketer Starr Ranch Growers has made three key appointment to its sales and marketing team.
Randy Eckerthas joined the company's Yakima office, bringing more than 30 years of produce industry experience. Eckert previously worked as export sales manager of Yakima Fresh. He will apply his market knowledge to both the export and domestic sales departments at Starr Ranch.
Jason Fonfara will join Eckertin the Yakima office, working across the sales and marketing team. Fonfara has previous grower-shipper experience, having worked with CDS Distributing in San Francisco then Domex Superfresh Growers and FirstFruits Marketing in Washington State.
"These hires add great depth and knowledge to our domestic and export teams," saidBrett Reasor, chief executive of Starr Ranch Growers. "We look forward to their help and guidance with retailers as our company moves forward."
Meanwhile, Morgan Maitoza has been hired in a new position as social media and communications manager, working remotely from Monterey, California. A graduate of California State University at Long Beach, Maitoza's most recent appointment was with Cal Giant.
"The addition of Morgan strengthens our team's capabilities so we can develop programmes that will enhance our consumer outreach and brand recognition activities," said Dan Davis, director of business development at Starr Ranch Growers. "We are excited to reach this milestone with our marketing department."