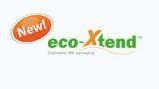 Israeli packaging specialist StePac this week launched a new line of modified atmosphere packaging for fresh produce that is both economical and eco-friendly.
Products in the new line, dubbed Eco-Xtend, have a a shelf life of one year, thanks to a prodegradant in each product which accelerates the decomposition of the plastic.
"Although offering a green line of products is a goal we identified some time ago, in today's market, this is not enough," said Israel Ben Tzur, StePac's CEO. "Our customers were telling us that, while supporting a healthy environment is important, they needed to cut costs as well. So we went back to the drawing board and developed Eco-Xtend."
According to the company, Eco-Xtend bags create the ideal atmospheric condition for the specific fruit or vegetable inside, including bananas, broccoli, kiwifruit and pears.
"We've conducted numerous trials both in-house and with customers with excellent results," explained Dr Gary Ward, StePac's director of R&D. "For example, Eco-Xtend bags maintain post-ripened bananas for up to 10 days on the shelf before they reach stage 6. Broccoli can be stored for up to 28 days at 1°C, and kiwi and pears for several months at 0°C."
Eco-Xtend has received the Symphony Environmental Technologies seal of compliance, certifying that it is a fully degradable product, StePac revealed.