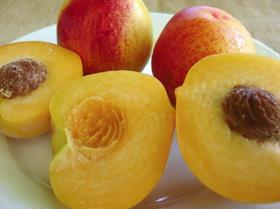 South Africa's stonefruit producers have kicked off their new season with expectations of increased export volumes for most categories.
The only exception is the apricot category, which is again showing a decline, mostly due to the effect of the drought in key growing regions.
In its first stonefruit forecast of the season, Hortgro refers to a "slight upturn" in prospects. The forecast for the country's stonefruit campaign indicates improved volumes when compared to last year. The continued effects of drought in some areas and adverse weather during pollination mean that the crop won't be at 100 per cent.
According to the first forecast provided by the industry body, nectarine volumes will increase by 17 per cent, peaches by 6 per cent and plums by 15 per cent.
However, experts say that the industry is still not achieving its potential volume related to plantings in production.
"The continued effects of drought in some areas and adverse weather during pollination has impacted on the full potential," says Hortgro.
According to the statement, the past winter brought much-needed rain to most parts of the Western Cape. Climatic conditions in the northern provinces were also favourable for good flowering and fruit set.
"Unfortunately there are still parts of the Little Karoo (Ladismith, Calitzdorp to Barrydale) where a crisis situation is looming and where rain is needed urgently.
"The initial export crop estimate projects an increase in volumes compared to the previous season, with the exception of apricots given that the majority of fresh apricots are produced in the Little Karoo," Hortgro continues. "The decrease in volumes is not only due to the drought but also a decline in the planted area for apricots. Since 2014, apricot hectares have decreased and this also contributes to the low apricot forecast." It is expected that just over 500,000 cartons of apricots will be exported.
Nectarines are forecast to increase from last year's 4m cartons to almost 4.7m cartons. "A more normal water regime, higher yielding cultivars and young orchards coming into production continue to drive this growth," says Hortgro.
Peaches are slightly below the three-year average, in part due to older orchards being removed. Plum growers expect an increase of 15 per cent compared to last season.
"At this stage, the increased volumes are mainly due to young orchards coming into production and growers having irrigation water more readily available."
The early season nectarine varieties such as Royal Ruby, Sunburst, Garofa and Skye show growth of more than 20 per cent compared with last season. Early plum varieties showing the most prominent growth are Purple Majesty and African Pride/Sunkiss, while African Rose and Sapphire still remain the most important early season varieties.
The picture for the mid- and late season will no doubt emerge as the season progresses through its seven-month export programme, which will conclude in April.