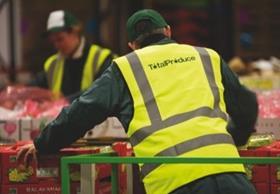 Carl McCann, chairman of Ireland-based produce giant Total Produce, has hailed the company's 'very strong' half-year performance, with revenues jumping by more than 10 per cent, according to Insight.
The group reported revenues of €1.91bn for the six months to 30 June, up from €1.73bn during the year-earlier period. Pretax profit also rose, from €24.2m to €25.6m.
Revenue from the group's non-Eurozone businesses slightly outperformed that in its Eurozone divisions. Sales in the UK, Czech Republic, Poland and Scandinavia increased by 5.8 per cent; in Ireland, France, Italy, the Netherlands and Spain, sales rose 4.4 per cent.
McCann attributed part of the company's success to its shrewd investment strategy. "Total Produce has delivered a very strong performance in the first six months of 2016,' he said. 'The group continued its expansion in North America in 2016, acquiring 65 per cent of Progressive Produce, a company headquartered in Los Angeles. In addition, the group made a number of other investments to complement its existing businesses. The group continues to actively pursue further investment opportunities.'