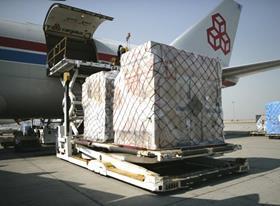 Kuehne and Nagel has reported its results for the opening half of 2015, noting an improvement in its operational result despite a drop in net turnover and gross profit.
The international logistics group said that its operational result (EBITDA) climbed 2.1 per cent to CHF497m, with net turnover dropping from CHF8.5bn to CHF8.2bn.
Earnings for the period increased by 4.2 per cent to CHF326m in comparison to the previous year's period, despite a negative currency impact of 7.3 per cent.
In seafreight Kuehne and Nagel gained market shares in the US import trade lanes as well as in the Less-than-Container Load business, although In comparison to the previous year's period container volumes decreased by 1.8 per cent due to the concentration on higher margin business and the continuous weakness of market volumes in the Asia-Europe trade lanes.
"In the first half of 2015 the increased profitability confirmed the strength of the Kuehne and Nagel Group and the diversified service portfolio supported growth, especially in airfreight.' said Karl Gernandt, chairman of the board of directors at Kuehne and Nagel International. 'Therefore we are confident regarding the further development, although the macroeconomic environment deserves close attention."