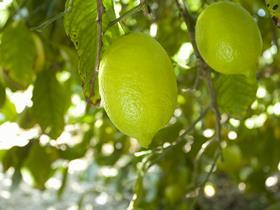 Spain's Protected Vegetable Varieties Club (CVVP) has announced that the Summer Prim lemon variety has been officially registered by the European Union's Community Plant Variety Office (CPVO).
"On 6 April 6 the CPVO resolved to grant this community plant variety right through Decision no EU 54903 for a period that will expire on 31 December, 2050," CVVP said in a statement. "The intellectual property rights are valid throughout the EU territory."
The lemon variety was also included in the Register of the Spanish Plant Variety Office.
CVVP describes Summer Prim as "an exceptional lemon of unbeatable quality, with an intense yellow colour".
"Its extra late maturity allows it to extend the Fino lemon campaign into the spring/summer period, as it reaches a juice content of 50 per cent during the month of May," the company said.
CVVP manages this new protected lemon variety and grants sub-licenses to farmers on behalf of its partner New Lemon Company, exclusive licensee of Summer Prim in Spain.