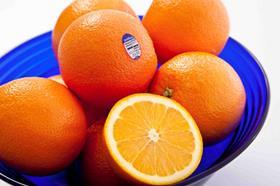 Sunkist Growers has announced that, ahead of the citrus season, it has made several sales team changes to help grow its service to customers.
According to the group, Jeff Gaston has been promoted to managing director of North American sales, Brian Slagel will take on the new role of director of southeastern sales, and Timothy Forseth will be joining the sales team as director of western sales.
"Sunkist is a name that means great quality citrus to so many people around the world." said Christian Harris, chief operations officer at Sunkist Growers. "As the longest-standing cooperative in the nation, we strive to deliver innovation and provide strategic solutions to our customer, all while offering the highest quality of fruit to their customers and driving consumption of citrus. Our people are one of our greatest assets in being able to support that every day."
In his new role, Gaston will oversee domestic sales, growing the Sunkist business and strengthening existing relations with key customers, while identifying new opportunities across the cooperative.
Forseth will step into Gaston's previous position as director of western sales, effective October 14. Prior to joining the Sunkist team, Tim served as a key account manager at Robinson Fresh, where he oversaw medium and large accounts.
"Tim brings great energy to the Sunkist sales team, along with two decades of produce sales experience," said Gaston. "We take pride in our high-quality service to our customers, and Tim gets it. He has developed strong customer relationships and understands the sales process. We know Tim will add some new perspectives and skills to our sales team."
Slagel, who has been promoted to director of southeast and Canada sales, has been an integral part of the Sunkist team for more than 25 years and has shaped much of the way Sunkist plans to grow by developing the approach to bring sales, retail marketing and category management together to maximise customer success.
"Sunkist remains a dominant provider of citrus, and we have the opportunity to double down on our marketing and category management support,' Harris added. 'We continue to invest in our talent and put additional resources in place to support our customers in all areas of our business."