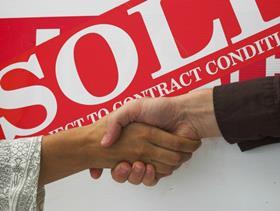 Syngenta Group has announced the acquisition of Valagro, a leading biologicals company, by its business unit Syngenta Crop Protection, for an undisclosed sum.
The investment is designed to position Syngenta Crop Protection as one of the key global companies poised to shape the growing biologicals market, which is set to nearly double in size over the next five years.
According to Syngenta, the Atessa, Italy-based Valagro will continue to operate as an independent brand in the market within the Syngenta Crop Protection business.
'The strategic acquisition enables Syngenta Crop Protection to build a world-leading Biologicals business,' the group stated. 'Valagro has a strong commercial and production standing, as well as an industry-leading technology and research capacity. Valagro's well-established portfolio in biostimulants and specialty nutrients will complement both Syngenta Crop Protection's current range of biostimulants and biocontrols, as well as its future pipeline of biological solutions. Biocontrols and biostimulants, natural solutions for pest, disease control and crop improvement, are increasingly important for farmers worldwide in their efforts for sustainable agricultural production.'
Syngenta noted that the acquisition was in-line with its strategy to provide growers with additional complementary choices of products and technologies in order to effectively and sustainably care for their crops by managing resistance, enhancing soil health, reducing residues in crops, and addressing consumer demands.
'We are looking forward to welcoming the Valagro team to Syngenta Group,' sai Erik Fyrwald, chief executive of Syngenta Group. 'This acquisition underlines our growth ambitions in this area and positions us as one of the strongest players in the global biologicals market.
'The investment also forms part of our US$2bn commitment to help farmers address the effects of climate change and improve agricultural sustainability as part of our Good Growth Plan," Fyrwald added.
Giuseppe Natale, CEO Valagro commented: "For 40 years our mission at Valagro has been to harness nature in order to help farmers achieve higher yields and grow better quality crops. This agreement will open up new, previously unimaginable growth prospects for the Valagro group worldwide. Now that we are part of a company with the resources and ambition of Syngenta Crop Protection, we have exciting new opportunities for our innovation to better deliver even more options for farmers and to invest even more effectively in the sustainable future of agriculture."
Jon Parr, president global crop protection at Syngenta, noted: "Significant levels of investment in innovations such as Biologicals are necessary in order to deliver a sustainable future and help farmers deliver a food system working in harmony with nature. Syngenta Crop Protection and Valagro have a foundation in science-based innovation and are eager to collaborate, share knowledge and build on each other's capabilities. By fostering the entrepreneurial spirit and culture of Valagro, powered by our global scale and capability, together we will shape the future of the agricultural Biologicals market."
Enjoyed this free article from Eurofruit Magazine and its team of editors? Don't miss out on even more in-depth analysis, plus all the latest news from the fresh produce business. Subscribe now to Eurofruit Magazine.