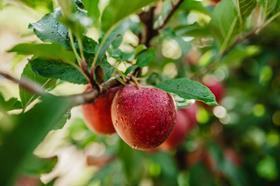 Apple exporters in Italy are aiming to kickstart their sales in Taiwan from the start of next season after the country was granted access to its latest new market in Asia.
With a population of almost 24m, the island state represents a potentially very important commercial outlet for Italian producers and suppliers.
"We are very happy to have added a new market to those that have opened in recent years," commented Giulia Montanaro, international relations officer at Italian apple association Assomela. "Once again, teamwork has been really useful and the support of our authorities in Taipei has been fundamental. Now we hope to start with exports as soon as possible."
Taiwan confirmed last week that it will allow Italian apples to be imported for the first time, putting another new market on the radar for the European country's exporters.
"Now Taiwan will also be able to savour Italian apples," said a spokesperson for Mipaaf, the Italian ministry of agriculture, after Taiwanese authorities approved a memorandum of understanding on 22 May.
The breakthrough, which follows similar recent success for Italy's apple exports to both Thailand and Vietnam, comes almost four years on from the first meetings between Taiwanese officials and their Italian counterparts.
"This is excellent news for our apple producers," commented Italy's Minister of Agriculture Teresa Bellanova, "and more than encouraging signs for our companies that have been severely tested in recent months by the Covid emergency."
She added: "It also demonstrates our commitment and determination to provide our supply chain and companies all the support they need and the right conditions to recover."
With the negotiation phase now completed, the countries' respective phytosanitary services are now working to verify and approve a list of companies wanting to export their apples to Taiwan.
Once that list has been submitted, it is hoped that the first exports will get underway in time for the start of the 2020/21 marketing season.