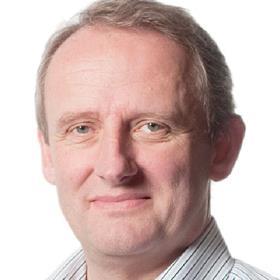 Every second person shopping at a supermarket buys bananas, contributing to worldwide annual consumption of 75m-80m tonnes, of which around 16m-17m tonnes are shipped by sea. The trade is so fundamental, in fact, it has often been geopolitical battleground. It seems there is always a banana war raging somewhere. So where are they these days? I believe there are two going on right now – one very obvious, the other less so.
Whilst retailers drive out unnecessary costs, multinational fruit companies are struggling to prove their worth. Retailers now understand they can procure the fruit directly, sourcing 1,080 boxes per container. Since those containers have been supplied in abundance over the past decade, retailers and smaller producers have quickly learned how to transport this commodity, leaving many multinationals and their shipping providers with less to do and, in most cases, with smaller profits. Lately however, the lines themselves have warned that profits generated in reefer shipping are too small. That may not be a major problem within the banana trade, but it will dampen investment in fleets. With no break-bulk tonnage due to be added in the foreseeable future, pressure on rates will increase. Retailers in Europe and North America, meanwhile, are investing in ripening facilities and contracting independent ripeners, further reducing the multinationals' influence.
The other less obvious banana war is between the old and new consumer markets. Russia, the Middle East, Africa and Asia – especially China – are absorbing ever increasing volumes, to the partial detriment of the traditional markets and their service providers. In emerging markets, multinationals do not exercise the same level of control, leaving newer and leaner operators to source the fruit and organise logistics with the help of third parties. These markets are placing pressure on retailers in Europe and North America; prices in Germany, for example, have broken the psychological barrier of €1/kg, trading now at €1.06-€1.08 and trending upwards.
Why then can Ecuadorean banana producers not obtain prices above the minimum price of US$5.5 per box? This raises several new questions. Is the supply chain inefficient and costly? What will happen when the Panama Canal expands and larger container vessels can operate on the banana routes? Can the break-bulk mode and its related logistics and terminal operators reinvent themselves? Imagine if no brands existed. Just fresh, green bananas going mainly into large retailer operations via their own ripening and distribution facilities or contracted ones. Would retailers be able to collaborate and ship in even bigger weekly lots, thereby scoring an even higher margin and ultimately ensuring that the grower was paid the price needed to sustain his operation?
Those able to answer all of these questions will be able to carve out a good future in the global banana trade, but it will take some re-engineering. Who will play the next card? Personally, and probably to many readers' surprise, I believe it will be one or two of the fruit multinationals themselves, including one or two of the very large banana producers in Latin America.
Ole Schack-Petersen has worked in reefer logistics for close to 25 years and is currently global head of perishables logistics at Damco, part of the AP Moller Maersk group. With 10,800 employees in over 300 offices in 90 countries, Damco provides a range of customised freight forwarding and supply chain solutions