Construction of a new mooring site paves the way for arrival of MSC containership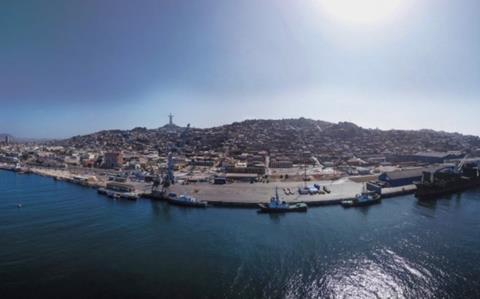 The Coquimbo Port Terminal (TPC) is all set to receive the first ever container ship from MSC at the northern Chilean port following the construction of a new mooring site earlier this year.
As reported by PortalPortuario, the construction of mooring site number three was completed in September of this year, increasing the operational depth of the Port of Coquimbo from 9.4 to 14 metres.
The MSC Acapulco was expected to arrive in the Coquimbo Region on 23 October. It is estimated that it will unload 300 containers at TPC in preparation for the new fruit season.
The move will better connect Coquimbo with the world, achieving greater cost efficiency and helping to make the region's fruit export business more sustainable, TPC said.