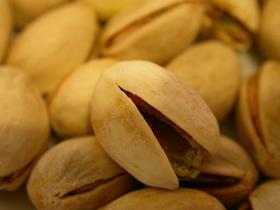 Agribusiness investment firm Treemond Holding has acquired 1,000ha of vineyards from Grupo Orborne which it plans to convert into pistachio production.
Treemond was set up in 2019 by the Darbonne family, founders of Planasa, and Eurosemillas with the aim of developing large-scale dried fruit and nut production projects on farms, both owned and rented, in Spain and Portugal.
It has an ambitious planting program of about 6,000ha of almond and pistachio trees in the coming years.
With the focus on the Iberian Peninsula in this initial phase, Treemond's vision is to be an industry leader in nut production. According to its mission statement, its objective is "to be excellent in our activity, contributing to the sustainability of the environment and the development of communities".
Treemond's management team is led by Antonio Simoes, former president of the Sovena Group/Elaia, who has extensive experience in the development of intensive crop plantation projects in Portugal, Spain and North Africa.
Treemond started its almond plantations in 2020 and already has more than 2,000ha under development in Portugal and Spain.
The company said it chose the Malpica de Tajo region in Toledo to develop its pistachio project because its climatic conditions are ideal for nut production.