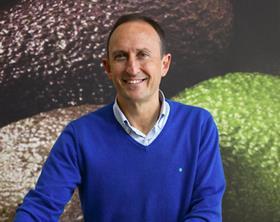 Trops has become the latest company to join Green Motion, the international platform set up last year by Mission Produce and Eurosemillas for the advancement of the global avocado industry.
The platform aims to broaden the varieties and rootstocks available to growers, advance the creation of diversified and sustainable markets, and facilitate access to the University of California, Riverside's (UCR) germplasm collection.
UCR has been researching and developing avocado breeding programmes for the past 70 years and is home to one of the most important germplasm collections of stem and rootstock material in the world.
According to Trops, trials underway at UCR's test site in California, where growing conditions are very similar to those in the Mediterranean, are already showing good potential.
By signing up to the project, Trops, together with other companies from different countries, will contribute its experience to evaluate advanced selections of four Hass avocado varieties and five rootstocks.
The programme is looking to extend the front and back ends of the traditional Hass marketing window, as well as provide greater tolerance to disease, drought, heat, and soil salinity.
Trops CEO, Enrique Colilles, said the initiative would help create "an even brighter future" for the global avocado industry and offer its farmers varieties better adapted to their local growing conditions, leading to greater productivity and profitability.
Javier Cano, business development director at Eurosemillas, said the partnership between Trops and Eurosemillas would lead to "the creation of a diversified and sustainable market and providing wonderful new opportunities around the world".
With 2,800 member growers and exports to more than 25 countries, Trops is the biggest avocado producer in Europe.