Fruit export volumes from the North African country increased by 41 per cent last year compared with 2021, with watermelons and peaches leading the way
Last year, fruit exports from Tunisia increased by 32 per cent compared with 2021, according to Tunis Afrique Presse (TAP), rising from TND133.81m (€40.3m) to TND176.25m (€53.1m).
In volume terms, fruit exports reached 68,443 tonnes in the year to 21 December, a 41 per cent increase on the year-earlier period.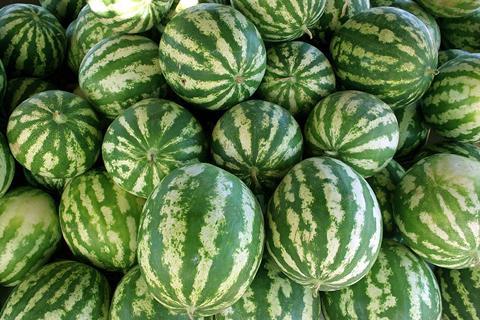 Libya reportedly remains the number one importer from Tunisia, having seen volumes rise from 39,827 tonnes the previous year to 57,990 tonnes, followed by Italy (6,000 tonnes), France (1,077 tonnes) and the UAE (833 tonnes).
Exports to Qatar dropped in value to TND4.6m, from TND6.2m in 2021, with volumes slipping from 474 tonnes to 418 tonnes last year, TAP reported.
Watermelons currently lead the country's fruit exports at 19,329 tonnes (TND23.5m), followed by peaches with 12,100 tonnes (TND36m).