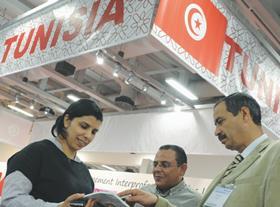 Exports of fruit from Tunisia increased by 65 per cent to 46,500 tonnes in 2021 compared with the previous year, according to data from interprofessional group GIFruits.
In terms of value, exports rose by 78 per cent to 134m dinars (€41m), Tunis Afrique Presse reported.
Libya accounted for the majority of Tunisian fruit exports, importing 82 per cent (39,800 tonnes). Next was Italy at 3,800 tonnes, followed by the UAE and France (1,100 tonnes).
According to the data, pomegranates and watermelons were Tunisia's most exported fruits during 2021, with volumes exceeding 12,000 tonnes, followed by peaches with 9,200 tonnes.