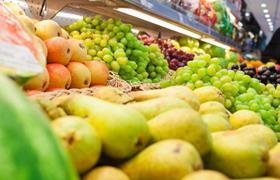 The volume of fruit and vegetables imported by Russia fell by 6 per cent in 2014 compared with the year before, to approximately 8m tonnes, according to research by Fruit & Vegetable Facts.
Statistics revealed that, following the introduction of the embargo on agricultural products from G7 countries in August, imports dropped by 20 per cent.
The country to benefit most from the ban was Turkey, the results showed, with volumes to Russia during the August-to-December period growing by a quarter to almost 140,000 tonnes.
Turkish soft fruit, grapes, lemons, oranges and cucumbers all reportedly recorded increases.
Other countries that saw significant growth to Russia were Argentina (68 per cent), Belarus (35 per cent), China (10 per cent), Macedonia (228 per cent), Serbia (36 per cent) and Ukraine (38 per cent).
China's increase mainly came from its pears, according to the statistics, with tomatoes and apples remaining stable. Meanwhile Belarus saw growth in exports of apples, tomatoes, pears, carrots and cabbage.
For certain items, alternative sources have been unable to make up the shortfall. Between August and December, apple imports by Russia totalled 250,000 tonnes, down from the 450,000 tonnes imported over the year-earlier period.
For the same period, tomato imports fell from 274,000 tonnes in 2013 to 194,000 last year, while pear volumes dropped from 154,000 to 95,000 tonnes.
In total, imports of fresh fruit and vegetables during the second half of 2014 decreased by 20 per cent compared with the year-earlier period, be that a drop of 600,000 tonnes. Fruit accounted for the bulk of the missing volumes at 440,000 tonnes, with vegetables recording a 160,000 tonnes drop.