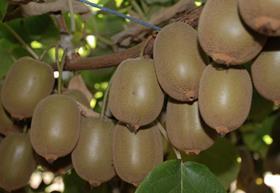 Turkey's tropical fruit exports reached US$4.2m in January to October 2019, an increase of 7 per cent compared to the same period last year.

According to figures from the Association of Aegean Exporters, kiwifruit accounted the bulk of this, with exports totalling US$2.79m.
Turkey exported a total of US$4.65m of tropical fruit in 2018. Russia was its biggest market, taking US$870,000 of fruit in that time.
Kiwifruit production has risen steadily in the last twenty years and is now close to 65,000 tonnes a year. Around half of this is located in the provinces of Yalova and Bursa in the south, with the remainder in the northern part of the country, especially the Middle and Eastern Black Sea regions.
The city of Yalova, the heartland of Turkey's kiwifruit production, is due to host the X International Symposium on Kiwifruit in October 2020.