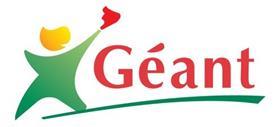 Dubai-based retail giant GMG has entered the food retail sector with the acquisition of Géant's operations in the UAE, as well as the exclusive rights to expand those operations in the Middle East, Gulf Business reports.
Géant is part of French retailer Groupe Casino and the deal includes a total of 18 hypermarkets and supermarkets across the UAE, with new openings featuring some of Groupe Casino's other brands such as Franprix and Monoprix.
Mohammad A Baker, deputy chairman and CEO of GMG, commented: "This acquisition is a milestone in our history as we venture into the food retail category. In doing so, we are able to cover the entire consumer journey from food manufacturing and distributing to retail. Moreover, the diverse portfolio of Groupe Casino's supermarket brands will allow us to cater to all categories of consumers, from the price-conscious to those desiring more premium and specialty products."
GMG is continuing to grow its own food brands, Farm Fresh and Klassic, as well as remaining a distributor of various popular food brands.
"Our acquisition comes at a time when the Middle East's food economy is undergoing a major transformation," said Baker. "Consumer preference has shifted to locally-sourced food items and sustainable food options, while governments are simultaneously exploring ways to enhance food safety and promote food security in line with their national development visions. In the coming years, our intention is to cover the entire food consumption chain from farm to fork."