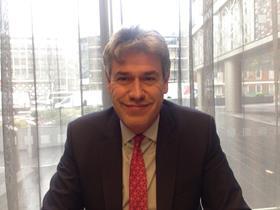 Fruit and vegetable producers from Spain, Algeria and Argentina were among the companies who took part in a commercial mission in London this week organised by TradexFirm International.
In spite of the uncertainty surrounding Britain's imminent departure from the European Union, the companies who participated were enthusiastic about the opportunity to explore new business opportunities in the UK market.
Catman Fresh
Spain's Catman Fresh was one of the firms looking to open up new distribution channels in the UK market. Managing director Sergio Orobal said the changing dynamics in UK fresh produce supply were creating new opportunities for companies like his.
"With more retailers opting to buy their produce direct, they need a supplier that also has the expertise to carry out the role traditionally done by importers, and that's where we come in," he told Fruitnet.
Orobal noted that the discounters continue to exert pressure on the UK retail landscape. Between them, Aldi and Lidl now control 13 per cent of the British grocery market, and the demands they place on suppliers are quite different from those of traditional retailers.
"Take citrus for example," he continued. "While the discounters offer a streamlined selection of perhaps just one or two varieties in each segment with a focus on quality and price, supermarkets carry a proliferation of products and varieties, which creates confusion, makes stock rotation much more complicated and generates more waste."
The UK is just one of several markets the company is targeting – it also has the Dutch and Scandinavian retailers in its sights, while further afield it continues to make inroads in countries like Brazil, Canada and the UAE.
Catman Fresh was created in 2004 to oversee the technical, logistical and commercial requirements of a group of Spanish grower-exporters and their partners who between them cover an extensive product portfolio. This includes the Queen mandarin, for which it is the exclusive marketer, and many of the new table grape varieties develop by Murcia's ITUM-IMIDA breeding programme.
"We offer our partners and customers a range of services from source and at destination in order to maintain the customer confidence, and to make sure all product is packed to meet customer specifications complying with quality, labelling and packaging requirements," said Orobal.
Frutibema
Another Spanish grower, Frutibema, travelled to London to showcase its premium citrus and stonefruit varieties. The Castellón-based company is one of just a handful of producers in Spain offering a quartet of apricot varieties developed by French breeder Escande: Banzai, Tsunami, Samourai and Ninja.
"The season runs from mid-May to late June, a period when it's very difficult to find other varieties with a comparable brix level," said the company's Varvara Mudric. "There are a lot of bad apricot varieties on the market, and we are specifically looking for a UK client who appreciates quality."
Vasaki Ibérica
Murcian grower-exporter Vasaki Ibérica was another company looking for new customers in the UK. It supplies a wide range of Spanish-grown fruits and vegetables, with table grapes, citrus and plums accounting for lion's share of its sales volume.
Export manager Celia Sánchez described the UK as being very similar to Vasaki's main market, Poland. "Both markets are very demanding when it comes to quality, and equally competitive price-wise," she noted.
The company is due to visit retailers in Estonia and Lithuania as it continues to expand its customer base in Europe.
Ziban Garden
First-time participant Ziban Garden is an Algerian date grower-exporter keen to add the UK to its list of export markets, which includes Germany, France, the Netherlands and the US. The company supplies whole, pitted and stuffed Deglet Nour dates, as well as organic pitted dates and processed products like date paste. While many associate date consumption with winter and Christmas in particular, demand in Europe is year round –and is on the increase.
Commonly referred to as the queen of all dates, the Deglet Nour, whose name in Arabic means 'date of light', is know for its soft honey-like taste and translucent light colour. It is grown mainly in Algeria, Tunisia and California.
Demand for fresh dates is on the rise. Packed with nutrients, they make an ideal snack, while in date paste is increasingly being used as a healthier substitute for sugar in cooking and baking.
Manager Mohamed Ali Benghezal was optimistic about the potential to boost exports not just to Europe but also Asia, where dates are also gaining in popularity.
According to FAO statistics, Algeria ranks fourth in terms of date production after Egypt, Iran and Saudi Arabia, producing some 14 per cent of the world's output. But it exports just a small fraction of its production.
"The lack of accreditation schemes like GlobalGAP is still a major hurdle, but the situation is gradually improving," he said.