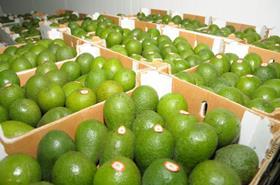 The Russia-Ukraine conflict has stalled Peruvian avocado export growth according to a report by produce consultancy FreshFruit Peru.
Peru shipped 18,335 tonnes of avocado worth US$41m in January and February of this year, representing an increase of 1 per cent in volume but a fall of 11 per cent in value compared to the year-earlier period.
Shipments to Russia, the third biggest market for Peruvian avocados in February 2021, fell by 49 per cent in volume and 34 per cent in value this February.
Exports to other markets have also been hit as inflation curbs demand for avocados.
Shipments to Spain dropped 28 per cent in volume and 40 per cent in value to 1,727 tonnes worth US$4m.
Exports to the Netherlands were similar to the same period of last year at 5,397 tonnes but fell 17 per cent in value to US$11m.