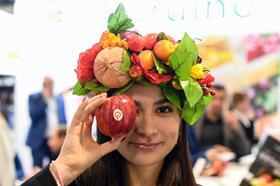 The head of Ukraine's State Food and Consumer Service, Vladislava Magaletska, has revealed hopes that Ukraine can become a major supplier of apples to the Indian market after trial batches were recently announced.
According to a report from EastFruit, Magaletska took to her Facebook page to comment on the work of the department to open up the Indian market.
She recalled that in 2018 India had already agreed to import trial batches of Ukrainian apples, with shipments commencing in 2019. However, exports had to be halted due to phytosanitary reasons.
"Last year we were able to rectify the situation,' Magaletska stated. 'In 2021, the State Food and Consumer Service, together with the Embassy of Ukraine in India, managed to again agree on trial exports with Indian officials. There can be no mistakes. Ukrainian apples must fully meet all the requirements stipulated by Indian legislation.
"I hope that trial batches will be delivered without a problem, and that Ukraine will eventually become a major supplier of fresh apples to India. I have no doubt that our apples will be to the taste of Indian consumers.'
The Ukrainian Fruit and Vegetable Association (UPOA) is using the potential of its trading platform to help open up the Indian market for Ukrainian apples.
Speaking late last year, the platform's Oleksandr Pakhno, MD of UApple, expressed confidence that the market would open up to Ukrainian apple exporters during 2022.
Overall, importers from 20 countries are apparently interested in products placed on UPOA's first trading platform, EastFruit revealed.