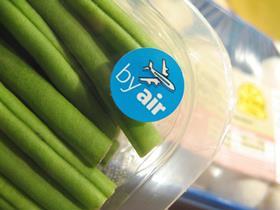 The closure of borders and suspension of air traffic is having a serious effect on the Kenyan airfreight export business.
Isaac Mwhia, strategic execution officer at Kenyafresh, said that there had been a notable drop in exports sent by air.
Aside from freight space being severely limited, the most difficult problem is the uncertainty which the present situation is creating for exporters.
He said, however, that sea exports are continuing as usual and at present avocado shipments had not been affected.
Located on the equator and along Africa's eastern coast, Kenya exported an estimated US$5.1bn worth of products around the globe in 2018.
However, US dollar income reflects a 16.9 per cent decrease since 2014 and an 11.6 per cent dip from 2017 to 2018.
This is the land of cut flowers, exotic baby produce and other vegetables. In recent years avocado production has also been rising, with the hope of access to China expected to drive new investments in future.
The agricultural business is to a large extend based on small farmers and in this respect the fresh produce industry is a vital part of the economy.
For years exporters have been sending their vehicles into the countryside and then returning to the capital Nairobi where the crops are packed and readied for shipment by air to Europe's capitals. Without sufficient airfreight the industry is under threat.
Mwhai also noted that efforts to change the new protocol for avocados with China have not yet materialised. "In the present climate we also do not think that serious discussions will start soon."
The problem is that the Chinese protocol applies only to frozen avocado products – something the Kenyan industry is simply not able to deliver because of the huge investment it would require.