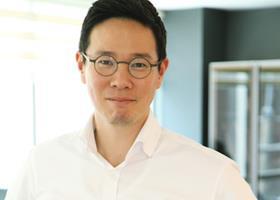 Unifrutti Group has signed up Tridge to provide comprehensive market analysis to support its international growth strategy.
Tridge uses a combination of real-time and historic data and insights from a team of market experts to help buyers and suppliers in the food and agriculture industry make informed and agile trading decisions.
The partnership will provide Unifrutti with in-depth analysis on fruit market trends, including information on specific fruit varieties and categories from around the world, as well as personalised reports and access to production, trade and price data.
Unifrutti said this would help it to make business decisions such as the launch of new products in different regions by identifying demands amongst a large pool of potential buyers.
Unifrutti markets more than 50m cartons of fresh produce per year and its global operations extend across Africa, South America, Europe, the Middle East and APAC. Its major investment sites include Chile, the Philippines, and South Africa, where it has over 14,000 planted hectares.
The group's market analyst, Alessandro Gonzato, said: "Due to the complexity of the market, one of the biggest challenges is collecting reliable, up-to-date and comparable data on fresh fruit trends.
"Our partnership with Tridge can help support this. As an international supplier, it's important that we are aware of market developments and are making decisions based on accurate data."
Hoshik Shin, founder and CEO at Tridge, said: "We look forward to supporting Unifrutti with our market data, insights and customised reports. There is currently no other provider who can offer the in-depth level of intelligence or the 'on the ground' knowledge that we achieve through a network of local engagement managers.
"Complementary to our technology, EMs are located in 60 countries across the world and deliver expertise from their respective markets while strengthening and building relationships with buyers and suppliers."