Anger grows in South African fresh produce circles over "unacceptable" increases in freight rates
A steep rise in shipping rates is causing mayhem among fruit growers and exporters around the world. In South Africa these increases, which are regarded as unreasonable, unacceptable, and short-sighted, are uniting fruit growers, exporters and logistics service providers as never before.
Sources have said that industry stakeholders are united in their view that shipping lines should be aware of the risks they are placing on the long-term sustainability of exports.
These sources believe that shipping lines are working from incorrect assumptions in pursuing increases in freight rates.
South Africa's citrus industry has already stated that the recent increases represent the single most important threat to the long-term sustainability of the industry.
The country's table grape grower body, SATI, has also warned that the sustainability of the grape industry is under threat after a tough season.
Many South Africa stonefruit growers are under threat because of delays in shipments during the season, which resulted in fruit taking double the time to reach the markets.
Shipping lines have argued that despite higher freight rates they are still getting bookings from exporters. "They assume that this is because it remains financially viable for growers and exporters to ship at the higher freight rates," commentators have said.
"The reality is that this is not the case. 2021 was already an extremely difficult year for many in the industry. If one notes what is going on around you, you will see that many businesses have gone into business rescue or liquidation. Many companies survived to 2022 based on the reserves they had built from 2019/2020, in the hope that things would improve."
There are other factors that affect the well-being of fruit growers. Amongst these are the inefficiencies in South Africa's ports and shortages of containers and shipping opportunities.
However, these factors have been overshadowed by the reality of steep rises in freight rates and announcements of record profits by shipping companies.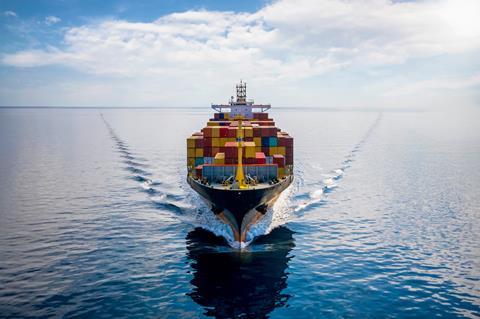 Commentators have also pointed out that, given the inflationary pressures being felt all over the world, there is major pressure on the fresh produce basket which is competing for consumer spending, as buyers move to more staple food products.
This has resulted in a decline in the consumption of fresh fruit and as a result there are price pressure from the retailers.
Observers said it should be pointed out that retailers are not increasing prices - they have in fact reduced prices. This is in the first place due to increased production globally, which added to the slower trade and which has resulted in some cases in oversupply.
"So, prior to any freight increases," said logistics observers, "the reality is that producer returns were under severe pressure. If you add to this the freight rate increases, then it is catastrophic for the fresh produce industry."
Logistics service providers have said that exporters and growers have no choice but to continue to make bookings with shipping lines.
"They either throw the fruit away or they continue to ship in the hope that they will get something for the fruit and that this will make some sort of a contribution to income for produce they have already spend a huge amount of money on," said one logistics service provider.
"By packing the fruit and shipping it, even if it is below cost, they may at least get a contribution to the production costs. An orchard or vineyard is not like a production plant or factory or shipping yard that can be switched off, with staff retrenched only to resume production when the market allows. Trees and vines, if not watered, fertilised, and pruned, will die and growers will go out of business."
The reality is that the entire global fresh produce business is in the same position. Growers simply have no short-term alternatives to deal with these kinds of increases.
Rapid growth of production was always going to put a strain on the fresh produce business. "It would however have been more controlled with a gradual move to varieties that deliver better quality and economies of scale," observers said. "What is currently happening is going to decimate the fresh produce industry at an accelerated pace that will have a major impact on future volumes."
The question is, what will happen next. Fresh fruit growers, exporters and their logistical service providers are in a corner and the perception is that there are unacceptable gains on the side of shipping companies.
Centralising negotiations on shipping rates across different industries and intense lobbying of governments on what could possibly be viewed as unfair, unjustified, or perhaps unethical behaviour is already underway.
One result of the stance of the shipping companies could be a greater focus on returning to a better balance between container and conventional shipping modes.
All these things will take time – the question is whether the fruit growers and industries of the world have time on their hands to weather the storm.