US delegation visits Chile to strengthen bilateral relations for the trade of fresh fruits
US officials visited Chile last week to advance various matters related to the bilateral trade of fresh fruit. The topics discussed included US blueberry exports to Chile, the approval implementation process of the Systems Approach for Chilean table grapes, the application of irradiation for exports of grapes and blueberries to the US and agreeing on an environmentally-friendly substitute for methyl bromide.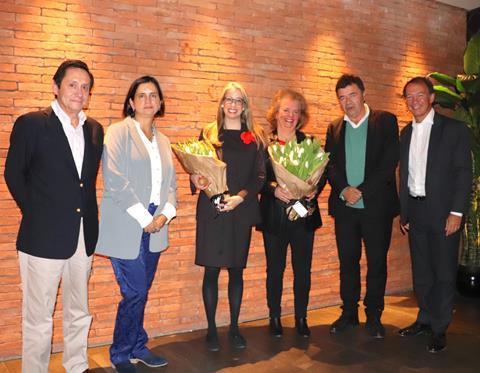 The US ambassador to Chile, Bernadette Meehan, highlighted the strong collaborative relationship USDA, the two countries, noting that "Chile has one of the most professional and efficient systems in the export of agricultural products that we have seen anywhere in the world".
Chile's agriculture minister, Esteban Valenzuela, commented: Chile and the US have been champions of free trade with traceability and security, all of which has allowed us to significantly increase exports and imports in different areas. In addition, both countries share common issues such as the water issue, and collaboration in fires.
"Today, the central issue is health security for our exports, where we have been able to resolve the difficulties that have arisen. We have been able to make progress in recovering our white meat exports and we are close to achieving the Systems Approach for our industry of table grapes, so that exports can have greater competitiveness and condition in the US market".
Other topics covered during the visit included finding an irradiation alternative for shipments of Chilean table grapes and blueberries to the US; securing access for Chilean oranges and lemons to Puerto Rico and Hawaii; the Systems Approach for figs and propagation material for blackberries and raspberries.
The topics that topped the US agenda included exporting blueberries grown in the eastern US to Chile, as well as the recognition of the genetic material from Fall Creek Farm and Nursery in Oregon.
The US was the leading destination for Chilean fruit exports in 2021/22, taking 30 per cent of the total shipment volume.