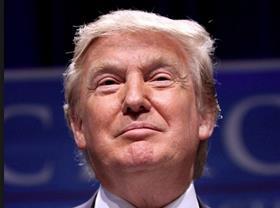 US President Donald Trump tweeted he spoke with his Chinese counterpart Xi Jinping this week and their respective teams will begin talks prior to the G20 in Japan on 28-29 June.
The prospective talks could offer some relief to the ongoing trade war, which saw both countries enforce retaliatory tariffs in May.
Trump said he will have an "extended meeting" with his counterpart at the G20. However, the meeting between the two will focus more on strategic issues between China and the US, according to a summary of the call published by Xinhua News Agency
Meanwhile, the economic and trade issues - namely, the ongoing trade war - would be discussed between the country's trade teams.
Both presidents said their countries would be much better served by working together than continuing the current dispute and it was in the interests of the US, China and the rest of the world that an agreement is reached, the summary said.
"Our people are starting the deal as of tomorrow. The teams, they're starting to deal. So, we'll see," Trump said outside the Whitehouse following the call.
"China would like to make the deal, we'd like to make the deal, but it has to be a good deal for everybody."