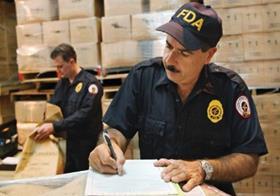 The United Fresh Produce Association is offering a new Recall Ready Seminar designed specifically for US importers of fresh fruits and vegetables.
The full-day course will take place on 16 June, and will be held at the Hilton Miami Airport Hotel.
During the event, importers will learn the unique role they play during a recall and what they can do to be prepared to handle a food safety recall.
Speakers will discuss importers' responsibilities, liability, food safety considerations and crisis communication needs during a recall and a US Food & Drug Administration (FDA) investigation. The seminar also includes a table-top recall exercise in which groups are presented with unexpected events that require them to go through the recall decision-making process and execution.
"Many produce importers are not prepared to handle a recall – that is, they aren't sure of how their roles, responsibilities and liability differ from other produce operations leading up to and during a recall," said Dr David Gombas, senior vice-president food safety and technology at United Fresh and one of the seminar speakers. "Produce importers told us they wanted to know what they had to do in order to be recall ready, so we developed this seminar to do just that."