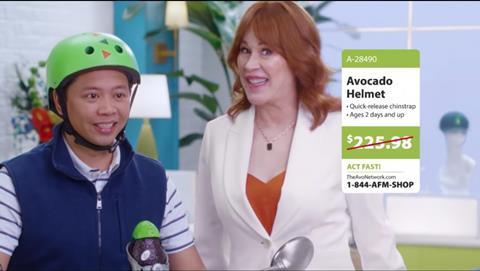 A record 145,000 tonnes of Mexican avocados were imported into the US over the five weeks leading up to the 54th Super Bowl, the championship decider for National Football League's season.
The 2020 total is significantly more than the 129,273 tonnes that were imported during the same period in 2019.
Early signs are suggesting the increase during this period will have a positive effect on the overall amount of Mexican avocados imported for the entire year. In 2019, 952,543 tonnes of avocado were imported from Mexico to the US.
The Super Bowl is about more than just the two teams competing. Advertisements are sold at astronomical rates. According to Money, a 30-second commercial aired during the half-time break cost businesses an average US$5.1m in 2019.
Avocados From Mexico's (AFM) official Super Bowl advertisement aired during the second quarter of the game. Titled 'The Avocados From Mexico Shopping Network', the advertisement is a play on the classic informercial and stars Molly Ringwald as a co-host who provides viewers with the ultimate gifts to pamper their favourite fruit — avocados.
An estimated 44m Super Bowl parties were hosted in 2019, according to the US' National Retail Federation, and with more than 112m people tuning in to watch the match, Avocados From Mexico were confident a lot of avocado, including guacamole, was consumed.