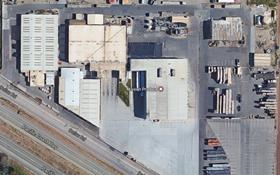 The reported arrest of three men suspected of stealing fresh avocados from major US marketer Mission Produce and selling them for cash has underlined the product's increasing market value.
Investigators in Ventura County, in southern California, told various news outlets that the trio – named locally as Joseph Valenzuela, Carlos Chavez and Rahim Leblanc – were detained by the county sheriff department on suspicion of grand theft of the fruit from the group's Dufau Road ripening facility near Oxnard.
The arrests apparently followed an investigation that began in May following a tip-off.
According to the investigators, the stolen avocados had an estimated value in excess of US$300,000 and were sold to buyers who 'thought they were paying Mission Produce for the fruit".
With operations in the US, Canada, Europe and China, Mission Produce is one of the world's biggest distributors of avocados.
Group president Steve Barnard told the LA Times that partial pallets and cartons of avocados had been taken and sold from the Oxnard DC's back door, with the trio reportedly undercutting the typical market price of US$50 per carton by something in the order of 40-60 per cent.
"I guess they got greedy and they got bulletproof," he told the newspaper.
The US market for avocados has seen huge growth over the past decade. Trade figures collected by ITC show the market for imported avocados in the US grew by 22 per cent to US$1.99bn during the period 2012-2016.