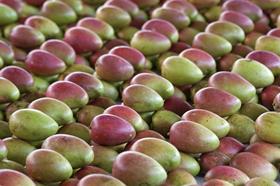 May will see Jamaica send its first mango shipments to the US, according to Audley Shaw, the country's minister of industry, commerce, agriculture and fisheries.
According to the Jamaica Information Service (JIS), the exported mangoes will be facilitated through the Mango Irradiation Programme, which stipulates the fruit must be treated by irradiation or hot water immersion before being allowed into the US.
"As an incentive, the Ministry will provide assistance by waiving the fees associated with inspection, storage and usage of the plant quarantine/produce inspection facilities for a one-year period (from) May 2019 to May 2020," Shaw was quoted by the JIS as saying.
"only approved mango exporters to the United States will be eligible for this waiver, at an estimated value of $1m per exporter for the year,' he added.