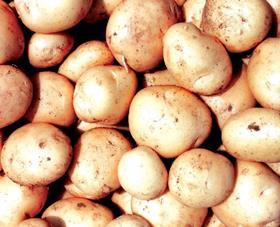 The US Department of Agriculture's Animal and Plant Health Inspection Service (USDA-APHIS) has announced that it is proposing to allow imports of fresh potatoes from Mexico into the US.
The proposed rule apparently forms part of a bilateral plan by US and Mexican governments to expand the trade of fresh potatoes between the two nations.
As a condition of entry, the potatoes would have to be produced in accordance with a systems approach employing a combination of mitigation measures to prevent the introduction and dissemination of plant pests into the US.
The potatoes would have to be imported in commercial consignments, produced by a grower who is registered in a certification programme, packed in registered packinghouses, washed, cleaned, and treated with a sprout inhibitor, and inspected after packing for quarantine pests.
The potatoes would also have to be accompanied by a phytosanitary certificate that declares that the conditions for importation have been met.
Finally, the national plant protection organisation (NPPO) of Mexico would have to provide a bilateral workplan to APHIS that details the activities that the NPPO of Mexico will carry out to meet these requirements, subject to APHIS' approval.
The USDA said such action would allow the importation of potatoes from Mexico while continuing to protect against the introduction of plant pests into the US.
The agency is considering all comments regarding the proposal that are received on or before 26 November.