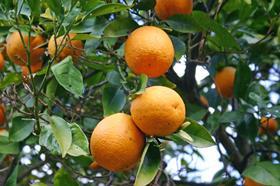 The US Department of Agriculture is launching a new "Buy Fresh" programme to purchase US$100m of fresh produce every month from regional and local distributors whose workforce has been significantly impacted by the closure of restaurants, hotels, and other food service entities.
The programme, which will see the USDA buy similar quantities of dairy products and meat, is expected to continue for six months.
USDA's Agricultural Marketing Service (AMS) plans to work with vendors to provide pre-approved boxes of fresh produce, dairy, and meat products to food banks and other non-profits serving Americans in need.
In the next two weeks the USDA will invite proposals from offers to supply commodity boxes to non-profit organisations, identified by the offeror, on a mutually agreeable, recurring schedule.
Contracts will be awarded for the purchase of the agricultural products, the assembly of commodity boxes and delivery to identified non-profit organisations that can receive, store and distribute food items.
An informational webinar for interested participants will be held at 2pm EDT on Tuesday, 21 April, to provide an overview of the programme and instructions for submitting offers.