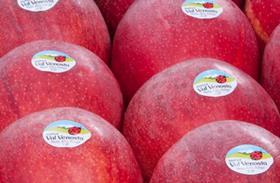 North Africa and the Middle East continue to offer exciting opportunities to grow sales of fresh apples, according to one of Europe's major suppliers.
VI.P Val Venosta, one of Italy's largest and most internationally focused apple companies, has revealed it plans to do more in terms of marketing communications in the two regions this season as it bids to capitalise on growing consumer demand.
"The Middle East and North Africa are growing export markets for VI.P," confirmed Michael Grasser, VI.P's marketing manager. "We are thus trying to intensify our communication in these countries."
As part of its overall marketing plan, the group, which is in fact an association of co-operatives, will broadcast special advertisements in Arabic on pan-Arabian channels as well as on the main national channels of selected markets.
The Val Venosta brand will also be promoted via a series of local marketing initiatives in these emerging markets.
According to VI.P director Josef Wielander, securing new growth in such countries is essential.
"As far as the markets are concerned, we must not forget that the economic crisis is haunting all Europe and particularly our own country: Italy and Spain are our main markets, especially for Golden," he explained.
"We will, as always, give our best, even though the prices have fallen as a result of the Russian embargo and the record apple harvest in Europe.
"This is why it is indispensable to look at new markets such as the Middle East and North Africa.
"Even though these markets can't be considered to be very secure due to the current unstable political situation, they are very interesting markets where we would like to further expand our market share."