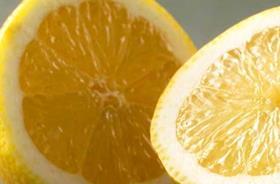 Spanish fruit and vegetable exports topped €15.2bn in 2021, an increase of 4 per cent compared to the previous year, according to the latest estimates from Fepex. The volume of exports grew 1 per cent compared to 2020, totalling 13.3m tonnes.
The figures are based on data from the Customs and Excise Department up to October and a forecast for the months of November and December.
Fepex said the sector faces some important challenges in 2022, among them reform of the Common Agricultural Policy, the Green Deal, the growing globalisation of trade and rising production costs.
The end of 2021 has been marked by cost inflation, and the difficulty in passing this on to customers in a pandemic scenario.
Last year was also the UK's first outside the European Union, which has meant adapting to new documentary obligations and controls, as well as rising competition in this market from non-EU countries.
Commenting on the reform of the Common Agricultural Policy, which is due to conclude this year, Fepex said it is essential that all producers of fresh fruits and vegetables have access to direct aid from 2023, to end the existing discrimination.
In order to maintain the profitability of the Spanish sector, Fepex said it is crucial that the European Commission recognise the imbalance between the competitiveness of EU producers and those in third countries.
The EU imports 17m tonnes of fresh produce from other countries every year, while it exports 5m tonnes.
Fepex noted that the imbalance is more acute because imports are not subject to the same production, environmental and social requirements as EU production.
It pointed out that shipments to non-EU markets are falling: in the case of Spain, non-EU exports to October of 2021 were down 11 per cent, totalling €392m and representing just 3 per cent of the total.