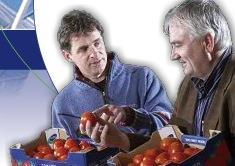 Leading UK retailer Tesco has awarded quality certificates to five producers supplying Netherlands-based fresh vegetable company Vers Direct Nederland (VDN) under its Tesco Nature's Choice (TNC) standards scheme.
The certification, which is based on the GlobalGAP standard, includes additional benchmarks relating to corporate social responsibilty, workers and the environment.
VDN is understood to have begun the TNC certification process a few months ago, and a number of other associated producers are expected to achieve the standard in the near future.