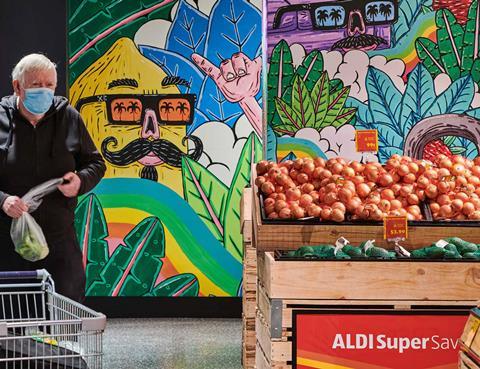 Aldi Australia's new Corner Store concept, which has opened its first outlet in North Sydney, marks a new departure for the German retailer as for the first time it offers shoppers in the country something different to the standard supermarket format.
The store is aimed primarily at shoppers that want good quality, healthy food, as well as speed and convenience.
For that reason, it stocks a smaller range of products, but these include a large fresh fruit and vegetable department, as well as plenty of food to be eaten on the go.
The Corner Store format was designed by Landini Associates, who were invited to come up with a smaller, more local retail concept following a recent redesign of Aldi Australia's entire supermarket network.
"The brief was to interpret the traditional Aldi model into a new format that is genuinely local, uniquely different, but recognisably Aldi," said a spokesperson for Landini Associates.