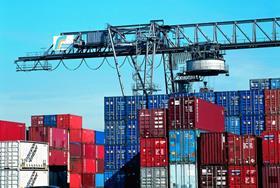 The Kuehne & Nagel Group recorded strong volume growth and a significant increase in EBIT through the opening six months of the year.
The logistics group said that net turnover climbed 14.2 per cent to CHF10.1bn in the opening quarter, while EBIT rose 10.8 per cent to CHF501m. Earnings for the period came in 9.6 per cent higher at CHF390m.
"Kuehne & Nagel remains en route for success in the first half of 2018,' said Dr Detlef Trefzger, CEO of Kuehne + Nagel International AG. 'We achieved strong volume growth across all business units. This growth combined with active cost management delivered a significant improvement in results confirming the consistency of the implementation of our business strategy.
'Our high level of industry-specific competence and our digital solutions are key factors here, Trefzger noted. 'We monitor the volatile markets and geopolitical developments very closely. Despite this market environment we are confident and ambitious as we enter the second half of the year."
Kuehne & Nagel improved seafreight volumes by 8.1 per cent in the first half, growing ahead of the market, while airfreight remained successful and continued its strong performance from the previous quarters.
'We demonstrated our performance strength yet again in the first half of 2018 and have established a solid basis for the second half of the year,' added Dr Jörg Wolle, chairman of the board of directors. "Kuehne & Nagel's agility and efficiency make us confident that the positive development of the company will continue."