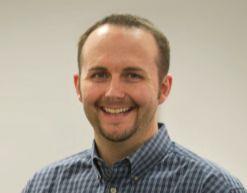 The merger of four Washington tree fruit trade organisations is progressing following a task force meeting on Friday 17 January, Capital Press reports.
According to the task force chairman and Stemilt Growers president West Mathison, the meeting saw significant progress, including clarification of representation of independent growers on the new governing board.
"The task force continues to have good collaboration from all organizations and there is a good faith to reorganize the four organisations into one entity," he said.
The merger brings together the Clearing House, Washington State Horticultural Association, Wenatchee Valley Traffic Association and Yakima Valley Growers-Shippers Association to form one organisation that will provide a unified voice in state and federal legislative and regulatory affairs.
Mathison was not specific on details such as the size of the new board and how 'independent grower' would be defined, citing a need to circulate written confirmation among the four organisations first.
However, he identified a public industry meeting on 23 January at the Wenatchee Convention Centre as the ideal time to provide more information.
There had been some concern that independent growers would not be adequately represented on the board, but these appear to have been assuaged, with manager of the Washington Growers Clearing House Association Kirk Mayer and Grandvier grower and Clearing House board member Frank Lyall endorsing the drafts for the new board.
Mathison added that the task force aims to have the four groups adopt the bylaws of the new, merged organisation by 1 April this year.
The overall aim is to have the organisation operational by 1 September.
While Mathison is extremely positive about improved member services, there remain some concerns over maintaining price and shipment data to growers and keeping the public informed.