The first stonefruit of the season is already on the European market, with the first South African grapes of 2022/23 due next week
South African stonefruit exporters have said that they are pleased with the trade's reaction to the first arrivals of the new season in Europe.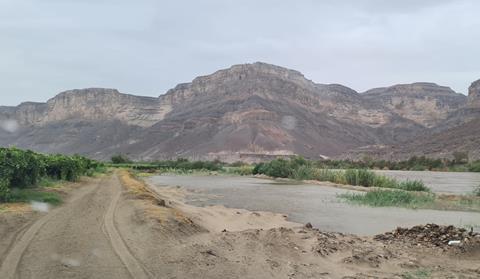 It follows what has generally been described as one of the worst years for the industry in 2021/22.
The first arrivals, although very early in the season, have solidified the belief that the new campaign may yield better returns than the previous one.
"The season started in the aftermath of a port strike, but we utilised airfreight to get our fruit out quickly to customers," said Annelie Hauman of leading exporter Stems Fruit. "So far we are pleased with developments and the quality of fruit emerging from the orchards."
The first shipments of South African table grapes of the new season, from the country's northern regions, are expected in Europe next week.
So far, most grapes exported have been of the Early Sweet variety and these will soon be followed by Starlight and Prime Seedless.
The first Namibian grapes were shipped from Cape Town this week and are due in Europe within two weeks.
South Africa's Orange River region has also started harvesting, but the season has started with some concern for growers because of flooding due to heavy rain in key catchment regions.
Most of the table grape vineyards in the Orange River have been established away from the riverbank and are therefore not in danger. However, logistics may be affected if flooding increases.
At Aussenkehr in Namibia, table grape growers are also watching the rising river with some concern because irrigation systems are supplied from pump stations which, during periods of flooding, need to be moved to higher ground.