Shipments almost doubled in the five years to 2022, but climatic events have wiped out this year's expected double-digit increase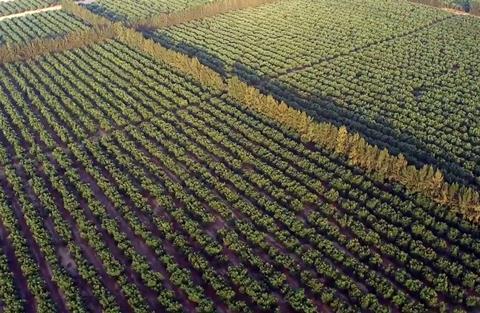 Peru is on course to export 577,000 tonnes of avocados this year, just 2.5 per cent more than in 2022. The latest forecast, released by industry association ProHass, indicate that shipments will fall well short of the initial estimate of 630,000 tonnes.
ProHass president Juan Carlos Paredes put the shortfall down to climatic events. Speaking to Agraria.pe, he said weather anomalies had stymied hopes of a 14 per cent increase in exports this year.
Higher temperatures have impacted fruit growth, leading to an abundance of medium and small sizes.
Shipments to the US have been minimal this year due to the market being well supplied with avocados from Mexico and California. This has meant for fruit being sent to the European market, which has caused prices to drop in recent weeks.
As a result, Paredes said fewer containers will be shipped to Europe in the coming weeks to help regulate supply. "In the first half of the year, there were weeks where Peru shipped more than 700 containers per week to Europe, then we dropped to 600 containers, today we are at 550 containers and the expectation for the following weeks is to export around 500 containers per week," he said.
"Europe will have the minimum amount of Hass avocado it needs and with that prices will gradually increase because the population in the old continent is on vacation and the trend is to consume less avocado."
Looking ahead to 2024, Paredes noted that higher temperatures caused by El Niño are already impacting trees.
"The heat, that is set to intensify in August, occurs precisely during the time when floral differentiation occurs in the buds. If this continues in the months of August and September, the trees will have a tendency to become tropical, that is, to give more leaves than fruits," he explained.
However, he noted that there are a number of agronomic techniques that can be applied to trees to prevent 2024 from being a year of low production. "In Peru we have become used to the fact that avocados grow practically by themselves. This year is special, trees will have to be forced to produce," he said.
Around one-third of Peru's 60,000ha avocado acreage is in the hands of small producers who will need to be trained to carry out these procedures to prevent the crop from falling significantly.
Longer-term, Peru's export growth is set to slow down significantly in the coming years due to a deceleration in new plantings. According to ProHass, acreage was growing by 12-15 per cent year-on-year, but this has virtually stopped due to a number of political, financial and logistical factors.