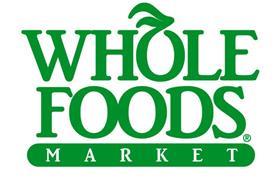 Whole Foods Market is set to spotlight its range of Whole Trade pineapples in the US during April, to celebrate the expansion of its ethical sourcing programme in Costa Rica.
'We're thrilled to offer delicious fruit that not only raises the bar on quality and taste, but also gives shoppers an opportunity to make a real difference for the environment,' said Karen Christensen, global produce coordinator for Whole Foods Market. 'By purchasing Whole Trade products, shoppers can support socially and environmentally responsible farming practices in developing countries.'
The group works with Costa Rican growers, who in turn must be certified that they ensure fair wages and safe working conditions while caring for the environment. Through Whole Trade products, Whole Foods supports positive change in developing countries.
'Our Whole Trade pineapples are delivered at the peak of ripeness so they're ready to slice and serve he minute they hit our shelves,' said Ms Christensen. 'Contrary to popular belief, shell colour isn't an indicator of quality or ripeness – our organic pineapples, available in select markets, are ready to eat when green.'