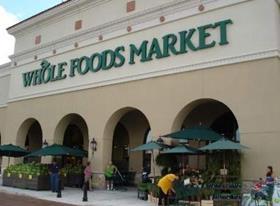 Whole Foods Market has announced it is to work in partnership with the Coalition of Immokalee Workers (CIW), the Florida-based farm worker organisation spearheading the growing Campaign for Fair Food, to help improve wages and working conditions for tomato pickers in the state of Florida.

According to an agreement signed this week, the retailer will support the CIW's 'penny-per-pound' approach for tomatoes purchased from Florida, with the goal of passing these additional funds on to the pickers.

"With this agreement, the Campaign for Fair Food has again broken new ground," said Gerardo Reyes of the CIW.

"This is not only our first agreement in the supermarket industry but, in working with Whole Foods Market, we have the opportunity to really raise the bar to establish and ensure modern day labour standards and conditions in Florida."

"We commend the CIW for their advocacy on behalf of these workers," said Karen Christensen, Global Produce Coordinator for Whole Foods Market.

"After carefully evaluating the situation in Florida, we felt that an agreement of this nature was in line with our core values and was in the best interest of the workers."

Whole Foods Market is also exploring the creation of a domestic purchasing programme to help guarantee transparent, ethical and responsible sourcing and production, using the company's existing Whole Trade Guarantee program as a model.

The goal is to purchase Florida tomatoes from growers that will implement a similar programme.

"We are especially excited about working with the CIW to develop this domestic 'Whole Trade-type' programme," said Ms Christensen.