New consortium, Vision Global Group, will bring an expanded product offering and more streamlined service
New York-based importer and marketer William H Kopke Jr and Vision Import Group are entering into a new joint venture in which Kopke is the controlling member. Vision Import Group is an industry leader in the lime, lemon and mango import-export business. The new consortium will be known as Vision Global Group.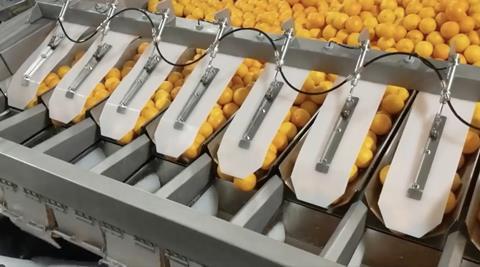 The two companies, who share over a century of produce experience, said the new joint venture would "bring an expanded, consistent and reliable supply of products that will raise the bar on the already high level of individualised customer service on which they have built their reputations as industry leaders".
Vision Global Group will simplify procurement, coordinate communications and streamline logistics.
Raul Millan and Ronnie Cohen will hold an ownership position at Vision Global Group and will be managing its strategy and day-to-day operations. The new company will be headquartered in New Jersey and operate teams in Arizona, Texas, Pennsylvania and Florida.
"We are excited to become partners in Vision Global Group," said William Kopke. "We have invested heavily in the citrus business, and this complimentary alignment creates marketing and logistical synergies, which will bring value to our industry partners." 
As a current industry leader of imported clementines, Navels, and lemons, adding a 12-month imported Mexican and Colombian lime position will fill a strategic role for Kopke. The year-round mango business from Brazil, Peru, Ecuador and Mexico will also complement the Kopke strategy to supply exciting new products that integrate with its current commodity basket.
Kopke recently invested in an upgrade of its 178,000ft2 distribution centre (KDC Group), which pre-cools and re-packs citrus, cherries, grapes, stonefruit, berries, tropical fruit, apples and pears. Additional investments at KDC are planned for 2023/24. 
Kopke is also a partner in a full-service repack and cold storage distribution centre in Long Beach, California called Pacific International Cold Storage where it ship produce throughout the west coast. 
With investments in the transportation business through Charlotte's Express, an asset-based carrier for its North American trucking business, Kopke completes the circle for its vertically integrated supply chain strategy.
"We are humbled and excited for the opportunity to partner with the Kopke family of companies," Cohen and Millan said in a joint statement. "Kopke is a leader and innovator in fruit imports.
"Our new business venture will not only offer more product and service to customers, but it will provide suppliers with greater sales and distribution opportunities. Vision Global Group will have access to Kopke's logistical network and marketing power, which is first class and highly efficient.
"As lime, mango and lemon specialists, we will have a significant footprint in all areas of operations, domestic, export and imports. We look forward to the growth Vision Global Group can achieve with the Kopke family."