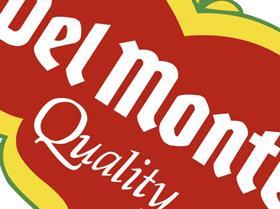 Fresh Del Monte has reported its results for 2019, noting an increase in net income despite lower overall sales, a drop the group linked to falling net sales in the company's banana business segment.
Net income attributable to the company came in at US$66.5m for the year, a major upswing on the US$21.9m loss recorded in 2018.
Operating income for the full year was US$114.1m, compared with an operating income of US$38.6m in 2018, the result of higher gross profit and lower asset impairment and other charges.
Net sales fell to US$4.489bn from US$4.493bn in 2018, despite an increase in net sales in the company's fresh and value-added business segment.
"In 2019, we benefited from our 2018 initiatives to realign certain production units, as well as early returns on our 2019 strategic shift to focus on becoming a value-added and more diversified company," said Mohammad Abu-Ghazaleh, chairman and CEO. "The emphasis on strengthening our core businesses led to higher gross margins and increased profitability. We also saw continued demand in our value-added fresh-cut and avocado product lines.
'Fresh Del Monte Produce is a different company today than it was a year ago,' he continued. 'While we are encouraged by these results, we believe our transformation process will continue as we drive innovation and growth in our value-added businesses and leverage our core products to drive consistent revenue and earnings growth for the long-term."
In the banana segment, net sales for the year were US$1.656bn, compared with US$1.703bn in 2018, a decrease primarily due to lower sales volume in North America, Asia and Europe, partially offset by higher net sales in the Middle East.
For fresh and value-added products, net sales for the year were US$2.704bn, up from US$2.654bn in the prior year.